Our team will be at the JTrade expo on Monday 8 July at ExCeL London.
Now in its second year, JTrade is the only Jewish trade expo in the UK. It focuses on property and construction: sectors where specialist guidance on VAT complexities is particularly beneficial.
When: Monday 8 July
Where: ExCeL London, One Western Gateway, Royal Victoria Dock, London E16 1XL
We will be at Stand B4, close to the visitors' entrance
We're looking forward to meeting old and new faces from across the community at JTrade and discussing how our VAT expertise can help you and your business.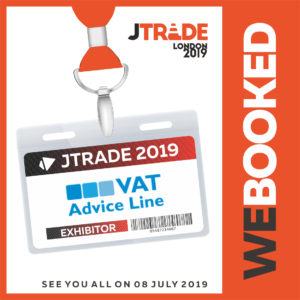 If you plan to attend, tickets are free via the JTrade website. You are also welcome to contact us in advance to let us know you will be there, by speaking to one of our team or using our enquiry form.
Some of our articles on VAT in property and construction: